---
"
Olumide Osoba, a celebrated grassroots politician and entrepreneur par excellence is currently a member of the 9th House of Representatives and the Chairman, House Committee on Sports.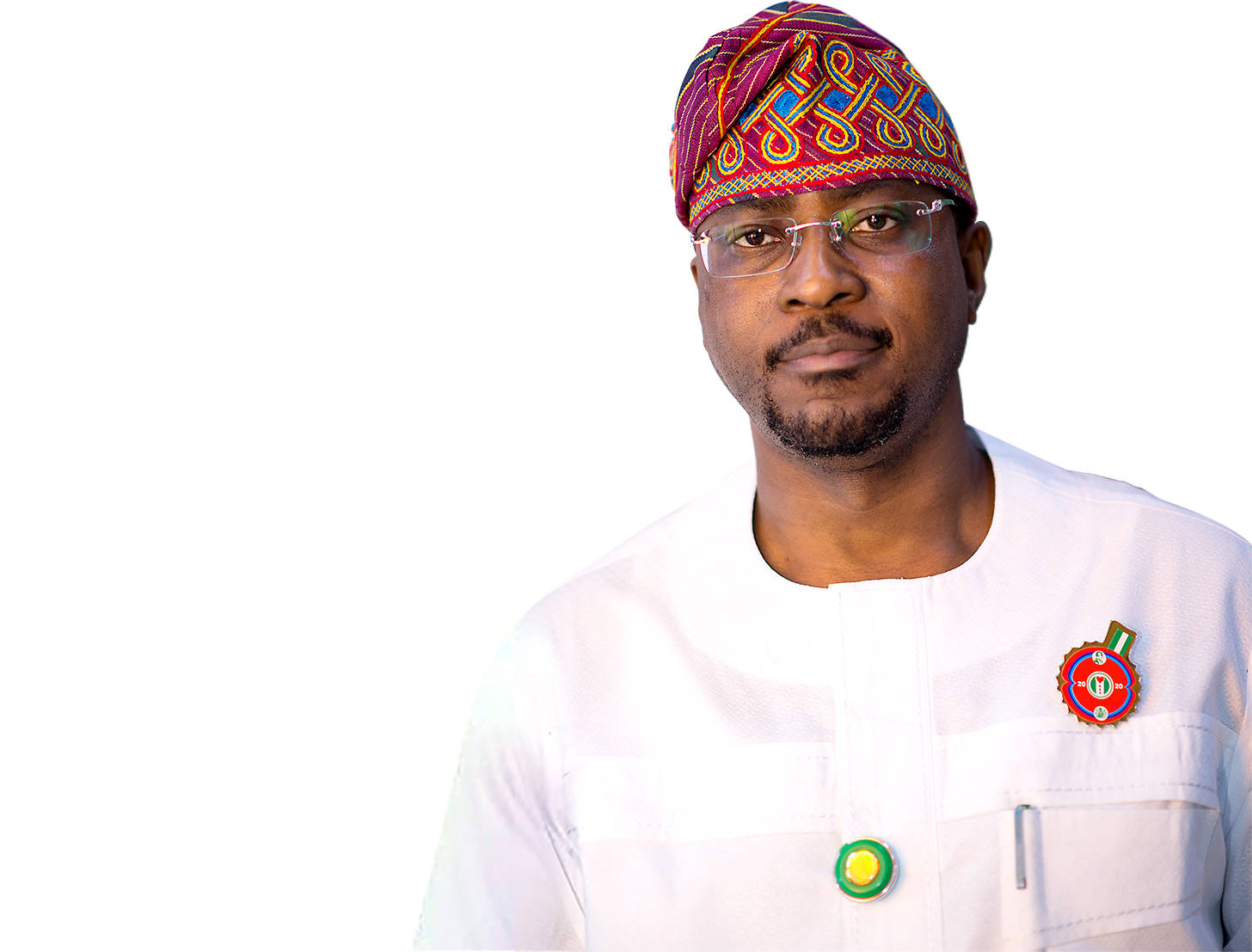 Representative Olumide Babatunde Osoba is a true Egba son, politician, educator, and entrepreneur currently serving Abeokuta North/ Obafemi- Owode/Odeda in the 9th House of Representatives. He is currently the Chairman, House of Representatives Committee on Sports.
Representative Osoba grew up very close to his parents and family elders who shaped his commitment to traditional values such as respect, hard work, commitment to God, honesty, and inclusiveness.

In his childhood, he traveled extensively across Ogun state supporting his father's work, listening quietly to community leaders during grassroots "Labe Igi" meetings. This is where he noticed the needs of his people, including inequalities in education, access to economic opportunities, and poor basic infrastructures such as potable water, schools, and Primary Health Care centers. This experience as a child grounded him and fortified his desire to help others. At this young age, he helped organize educational programs for children as well as palliative support for the elderly.

After secondary school, Osoba attended the University of Lagos where he graduated in June 1999 with a degree in Accounting and Finance. During this time, he was actively involved in volunteer activities with a focus on supporting small businesses and economic empowerment projects. His education helped him master the executive skills needed to manage and balance budgets and effectively execute projects. Immediately after graduating, he completed his full year of National Youth Service Corps (NYSC) starting February 2000 to January 2001 at Nigeria Liquified Natural Gas (NLNG).

After he completed his NYSC, he pursued his MSc. in Analysis Design and Management of Information Systems at the prestigious London School of Economics and Political Science from September 2001 graduating in June 2002.

With a pioneering and entrepreneurial spirit, he decided to apply his education in business by starting his company - Prime Logistics. This company focused on the areas of Haulage, Hospitality Value chain, and Real Estate. In almost a decade of business, he employed and mentored people of diverse cultures and backgrounds and successfully led the venture through many harsh challenges including the 2008 economic recession. During these years in business, he observed many bad economic policies and discriminatory practices and decided to improve the lives of those in Ogun State by running for office.

In 2011, at the age of 34, Osoba developed an agenda based on accountability, economic improvement, and positive change. He was elected in a landslide victory of 62.6% votes. He served faithfully, frugally, and fought against any wasteful spending. In his first term in the House of Representatives, he completed over 70 projects across the 38 wards in his Federal Constituency including 5 Primary Health Care Centres, 6 schools, and numerous Pipe Borne water supply and rural Electrification infrastructural projects. He served tirelessly in the office to ensure that the voices of all his constituents were well represented and fulfilled in legislation.

In June 2019, with the overwhelming support of his people, he was re-elected into office. Since his return to the office, Representative Olumide Babatunde Osoba has remained committed to providing educational and economic empowerment opportunities, and he remains an approachable and tireless advocate of the people.