---
"
Olumide Osoba, a celebrated grassroots politician and entrepreneur par excellence is currently a member of the 9th House of Representatives and the Chairman, House Committee on Sports.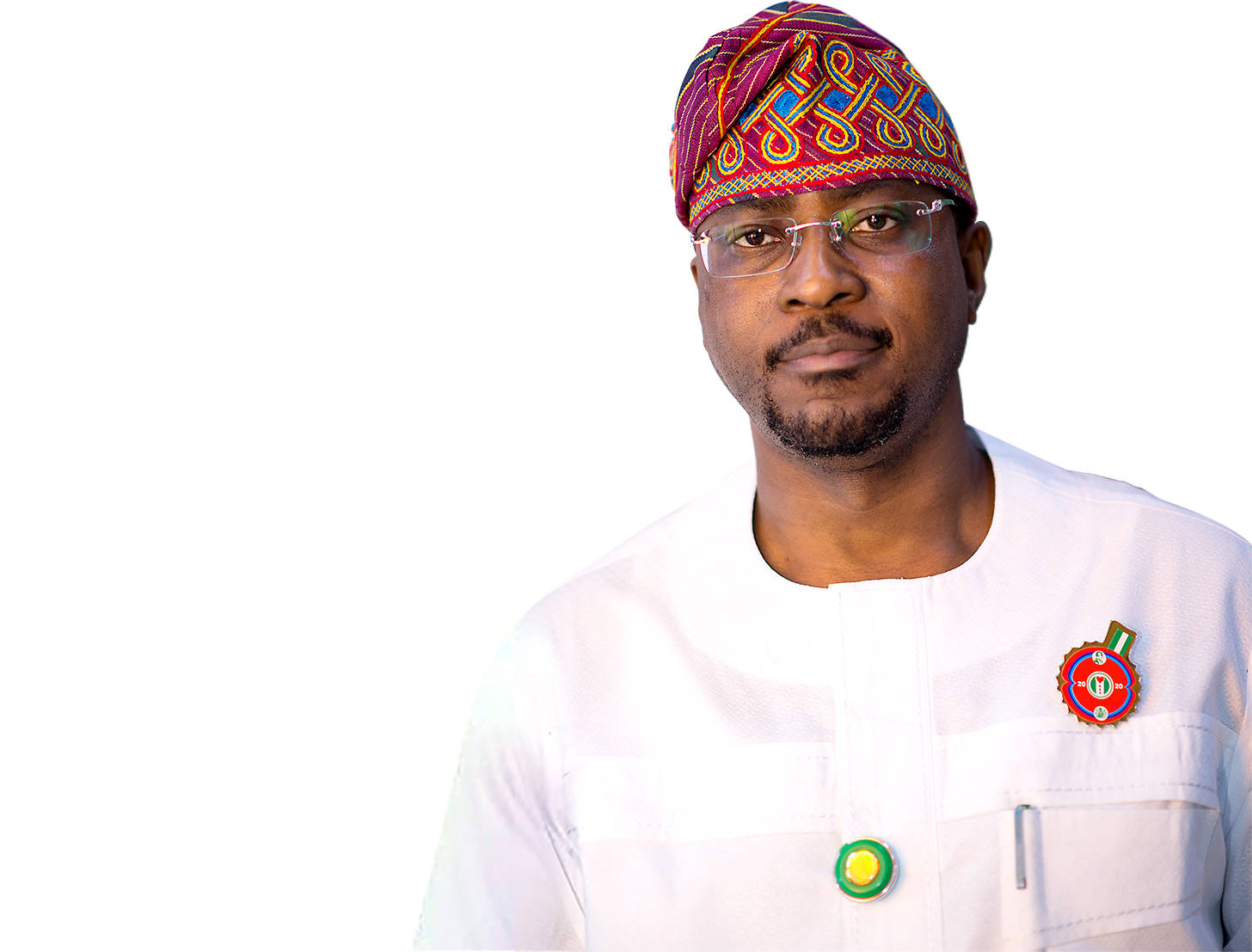 Representative Olumide Babatunde Osoba, a proud son of Egba, is a multifaceted individual - a dedicated politician, educator, and entrepreneur. Currently, he serves as the representative for Abeokuta North/Obafemi-Owode/Odeda in the Nigeria House of Representatives. In the 10th Assembly, he holds the esteemed position of Chairman of the House Committee on Justice, having previously chaired the Committee on Sports Development in the 9th Assembly from 2019 to 2023.

Osoba's upbringing was deeply influenced by his close relationship with his parents and family elders. They instilled in him a profound commitment to cherished traditional values such as respect, hard work, devotion to God, integrity, and inclusivity.

During his formative years, he accompanied his father on extensive journeys across Ogun State, actively participating in grassroots "Labe Igi" meetings where he keenly observed the needs of his people. He noted disparities in education, access to economic opportunities, and deficiencies in basic infrastructure like clean water sources, schools, and Primary Health Care centers. Even as a child, he was deeply grounded by these experiences, fueling his determination to assist others. At a young age, he organized educational initiatives for children and provided palliative support to the elderly.

Following his secondary education, Osoba pursued a degree in Accounting and Finance at the University of Lagos, graduating in June 1999. During this period, he actively engaged in volunteer work, particularly in support of small businesses and economic empowerment projects. His education equipped him with the executive skills required for budget management and effective project execution. Immediately after graduation, he completed his one-year service in the National Youth Service Corps (NYSC) from February 2000 to January 2001 at Nigeria Liquified Natural Gas (NLNG).

Upon completing his NYSC service, he furthered his studies with a Master's in Analysis Design and Management of Information Systems at the prestigious London School of Economics and Political Science, graduating in June 2002.

Embracing his pioneering and entrepreneurial spirit, Osoba established his own company, Prime Logistics, which focused on Haulage, the Hospitality Value chain, and Real Estate. Over nearly a decade, he employed and mentored individuals from diverse backgrounds and cultures while effectively navigating numerous challenges, including the 2008 economic recession. His business experience exposed him to flawed economic policies and discriminatory practices, motivating him to seek office with the aim of improving the lives of the people in Ogun State.

In 2011, at the age of 34, Osoba formulated a comprehensive agenda centered on accountability, economic enhancement, and positive transformation. He secured a resounding victory with 62.6% of the votes and embarked on his journey in the House of Representatives. During his first term, he diligently completed over 70 projects spanning the 38 wards in his Federal Constituency. These initiatives included the establishment of 5 Primary Health Care Centres, 6 schools, and numerous projects related to clean water supply and rural electrification infrastructure. In the office, he worked tirelessly to ensure that the voices of his constituents were not only heard but also translated into meaningful legislation.

In June 2019, backed by the unwavering support of his constituents, he was re-elected to office. Since returning to his role, Representative Olumide Babatunde Osoba has remained steadfast in his commitment to providing educational and economic empowerment opportunities. He continues to be an accessible and indefatigable advocate for the welfare and interests of his people.

In April 2022, he won the APC primaries and became the candidate for Abeokuta North, Obafemi Owode, and Odeda Federal Constituency for the 2023 General elections. He won the elections in a landmark victory, scoring 43,446 votes to defeat his closest rival, Mr Yemi Coker of the Peoples Democratic Party (PDP), who scored 19, 699 votes.